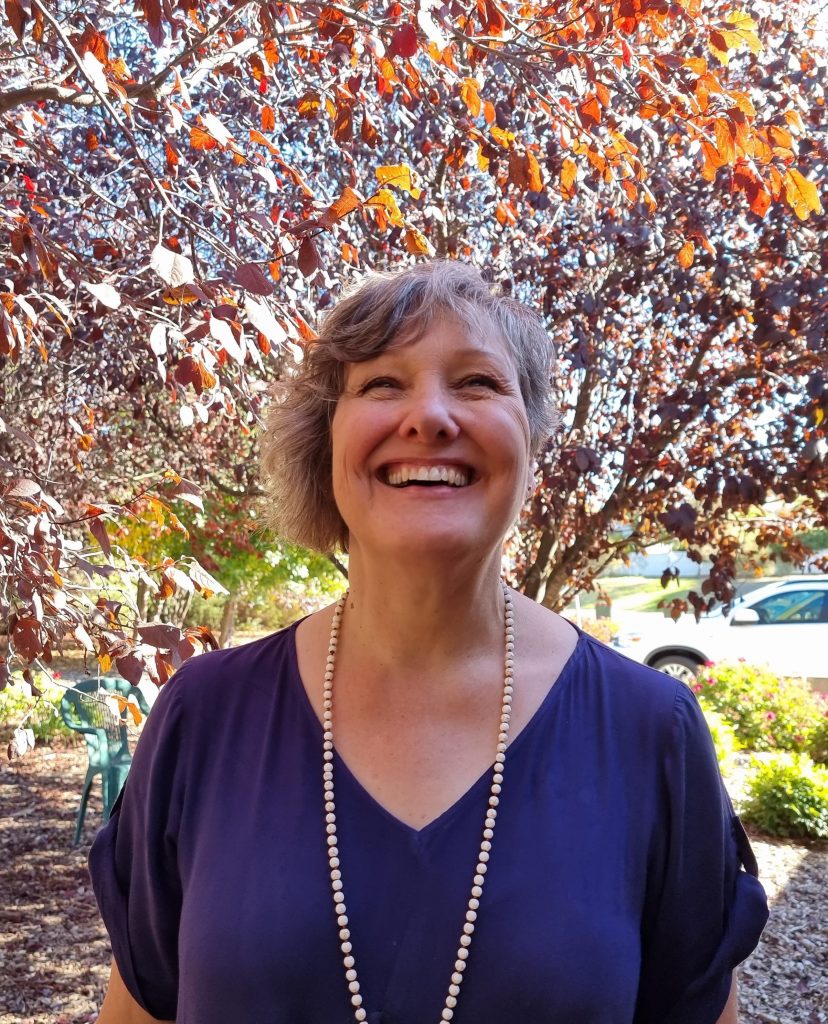 Annie Chambers is a volunteer at heart.  She lives and breathes it, her laugh punctuating conversations and warmth and humility radiating. Annie coordinates Barossa volunteers in the Community Visitors Scheme for Lutheran Care, a social justice organisation providing community support programs and outreach centres for people in need.
She started volunteering in much the same way as many people, through church, Sunday school teaching and youth groups. Her parents too were avid volunteers, always involved in a committee or group of some sort.
But Annie's shift from volunteering at Lutheran Care in 2005 (then known as Lutheran Community Care) to a regular, paid job in 2009 was more self-motivated.
"I wanted to make some money to throw my son a 21st birthday party. My husband and I ran a small business and while we got by, we didn't have that little bit left for the extras."
When a job for a Community Visitors Scheme (CVS) worker came up, Annie was encouraged to apply but didn't think she had the skills to meet the job description. "I never thought I'd get it. I fumbled and mumbled my way through the interview and spilt water all over the papers." But Annie did land the job and the rest is history.
She and two other coordinators manage 77+ volunteers in the Community Visitors Scheme, which matches suitable volunteers to visit older people at home or in residential care to prevent them feeling alone or isolated. The scheme is funded by the Australian Government and LC is leading a group of eight CVS programs to promote CVS and attract even more volunteers to help.
Annie said people who receive visits value them more than you can imagine: "We have people saying your visits are better than medication for me, or you've saved my life. That's when you know volunteering has really made a big difference."
"Often people just want to talk. They just want to know someone can sit there and hear them and tell them what's happening in the community," and that's how CVS can help, said Annie.
"I am really amazed at what my volunteers do, they give up their time, they go to see people and they bring some joy to their lives. And it's two-fold, both parties get something out of it."
Compassion, love, kindness and patience – they're some of the ingredients that Annie says make a great volunteer. "They really do show god's love," she said,
While Annie has always volunteered in some way, she said there have been some big chunks where that's what she has focussed on. She and her husband Dean, a baker by trade, decided in their first year of marriage to do a year of volunteering in Victoria. Many newlyweds would be working hard, saving money for a house and family, but Annie and Dean 'worked 20 hours a week and volunteered 20 hours a week, so it didn't cost anyone anything.
"There have been times when we've thought 'wow, what we could have done if we didn't give up a year' but it was a wonderful experience." Said Annie
In 2000 she and Dean did a volunteer trip to the Ukraine; Annie was a Christian clown, dressing as a clown and using mime to spread god's love. But Annie's lifelong dream was to visit Africa and help feed African children; giving donations to large organisations didn't satisfy her urge to help, so she searched for ways she could get hands on.
"When my husband turned 50 he got a motorbike. When I turned 50, we went to Africa."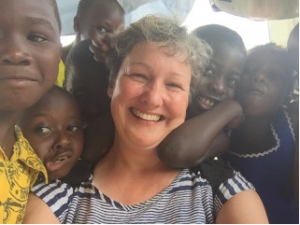 Annie met a woman in Adelaide whose husband was from Ghana. He had recently bought a piece of land there and was looking for help to build a shelter – which was just the opportunity Annie, and her family, wanted. A shipping container was packed with tools and building materials, many of them donated, and in 2016 off to Ghana they went.
"I think 'things' don't matter that much to me. It's about relationships – life is about relationships. I don't need much to make me happy. I have a wonderful husband, great kids, great grandkids, wonderful friends. I don't need more than that," said Annie
While it hasn't been a typical life, she said she's thrilled she has been able to give her family experiences. Her son, a plumber, went to Ghana to help plumb the new building and her daughter asked them to wait for her to finish teaching studies so she could go too.
"What I've done is quite little compared to what others do but I've had some amazing experiences."
Now Annie's passion is supporting teams of volunteers in their regular visits to older people, through her job at Lutheran Care. There are never enough volunteers or funds for all the needs in the community and Annie said she dreams of the day when programs can be developed simply because there is a need, not because there is government funding.
Lutheran Care has its foundations in volunteering; it was started because a group of volunteer women got together and wanted to start helping. The organisation marked its 50-year anniversary in 2020, and now has more than 450 volunteers working across its programs, including helping prepare annual Christmas hampers, in the Elcies opportunity shops, the CVS program, emergency relief and financial counselling, administration and so much more.
Lutheran Care supports volunteers very well, said Annie, and most importantly they know it makes a difference in people's lives. They believe in what volunteers do, she said.
I believe you can really make a difference in someone's life and I think that's what has kept me there. I can't imagine myself doing anything else." said Annie.